Resources to help manage anxiety about the COVID-19 vaccine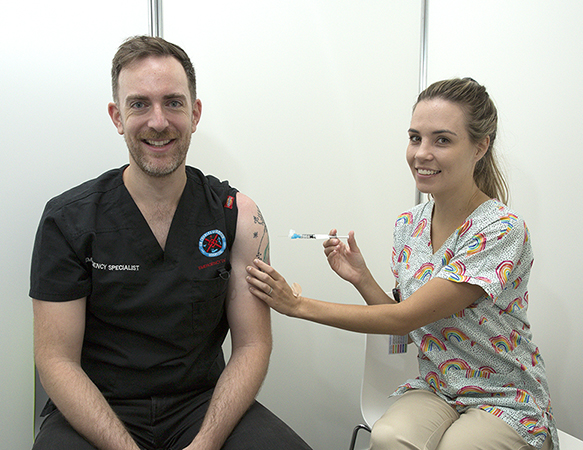 The COVID-19 vaccine rollout will start in Australia next week. Whilst many people will be happy with this development, some people will be feeling anxious about getting the vaccine. Needle phobias are common, and are estimated to affect around 10% of the population. To support people with needle phobia, and the health professionals treating them, the Centre for Clinical Interventions (CCI) (external site) has developed some information sheets explaining needle phobia (PDF) and how to manage it (PDF).
Some people may also feel anxious about the COVID-19 vaccine due to more general concerns about vaccines. It is important to base health decisions on credible information. There are many sources of information about vaccines and it can be hard to make sense of conflicting information. To assist with this, CCI created an information sheet with some tips (PDF) to help evaluate the credibility of different sources of health information.
Great to see SCGH staff, ED Nursing Coordinator Nicole Hoskins and Emergency Physician Dr Gareth Wahl, being some of the first staff members to be vaccinated as part of Phase 1A.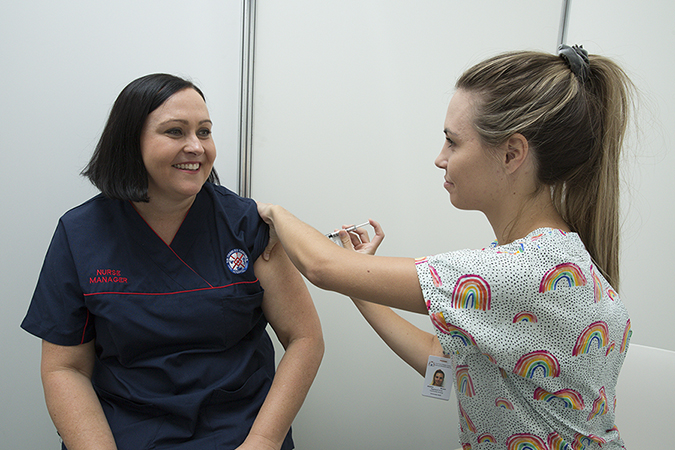 SCGH ED Nursing Coordinator Nicole Hoskins vaccinated for COVID-19 as part of Phase 1A.