Syphilis Outbreak in Perth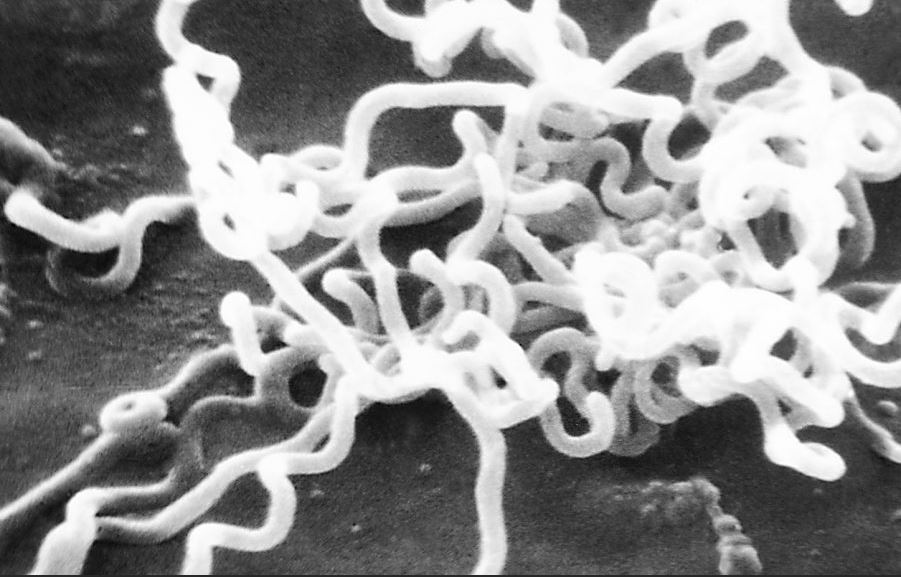 Syphilis virus under magnification
Most often seen in films as an affliction of the 17th Century, syphilis may be thought of as a disease of a bygone era.
But did you know that there is an outbreak of syphilis in Perth? Right now? In fact, there have been more cases of syphilis diagnosed in Perth than COVID over the past year.
Syphilis is a sexually transmitted infection (STI) that, while ancient, has recently re-emerged in WA. Its wide variation of symptoms (from many to none at all) along with the difficulty this presents for diagnosis, have earnt syphilis the nickname "the great imitator". Because it flies under the radar and is a challenge to pick-up, this insidious illness can cause a wide range of serious health problems (external site) that , if untreated, can lead to heart or nervous system conditions years after the initial infection.
There has been a marked increase in the number of women affected by syphilis and for the first time in decades, syphilis infections are being regularly diagnosed in pregnant women (external site). Syphilis can be passed on to the baby during pregnancy, which can have grave effects such as miscarriage, stillbirth, premature labour and congenital abnormalities which can result in chronic developmental and health problems.
Testing for syphilis, including additional test during pregnancy (at booking, 28 and 36 weeks), is considered vital to address the spread and this is the theme for this year's Sexual Health Week (external site) : 'STIs Happen – Be Proud to Test'.
Thankfully both testing and treatment for syphilis are readily available and the Metropolitan Communicable Disease Control (MCDC) and clinical teams are leading the charge in WA to confront the reality of this surge. Some of the activities they have been engaged in are:
following up diagnosed people to ensure that they are appropriately treated and monitored, and to confirm that their sexual contacts have also been tested and treated;
holding monthly 'Syphilis in pregnancy' meetings; congenital syphilis has been prevented in all the infected mothers monitored under this program thus far;
providing education and workforce development sessions to hospital staff, nursing and midwifery university students and GPs.
To find out more, go to Healthysexual, Western Australian Department of Health - Syphilis (external site) and look out for public resources available during this Sexual Health Week (external site) (14 to 21 February 2022).