Aboriginal Health Promotion Coordinator awarded Scholarship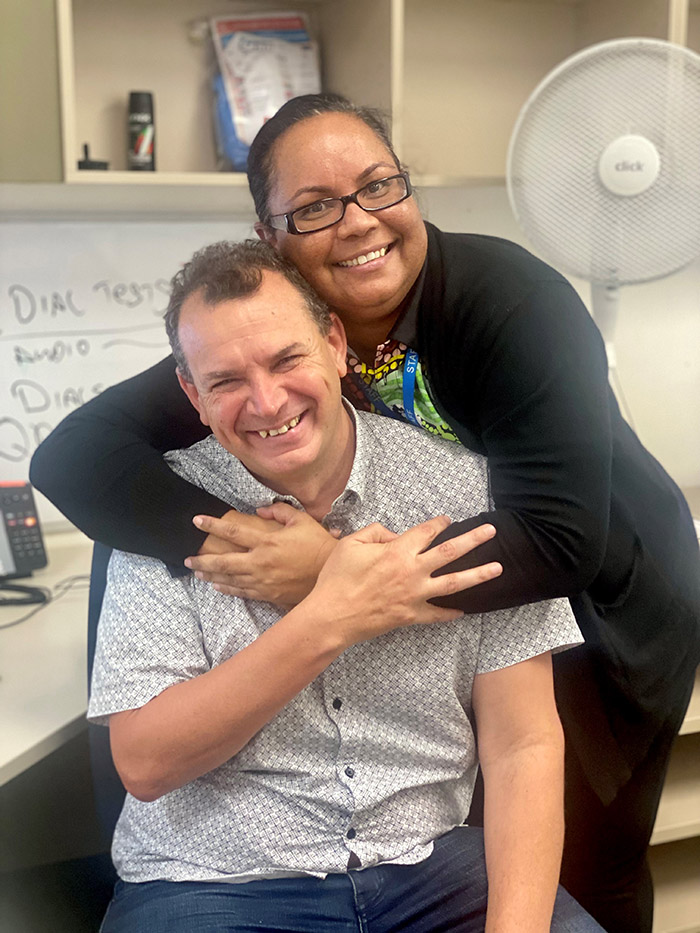 James Gibson and Tamara Cameron
Our very own Aboriginal Health Promotion Coordinator, James Gibson, has been awarded the Rob Riley Memorial MBA Scholarship to undertake a Master of Business Administration (MBA) at Curtin University.
The Rob Riley Memorial MBA Scholarship honours the memory of Rob Riley by supporting and encouraging Indigenous students in business studies.
Rob Riley was a prominent Aboriginal activist and community leader who tirelessly advocated for social justice for Aboriginal people in Australia. Over his life, Rob held many influential roles such as CEO of the WA Aboriginal Legal Service, Chairperson of the National Aboriginal Council and was a senior advisor to the Federal Minister for Aboriginal Affairs. He established Curtin's Centre for Aboriginal Studies and was awarded the Human Rights Medal in 1996.
In making his application for this scholarship, Krista Coward MHPHDS Manager of Health Promotion, wrote a letter of reference for him. Krista cited these personal attributes in James that make him the perfect candidate:
"a commitment to lifelong learning and making a difference; the curiosity to understand the cultural and social context in which he lives and works; excellent oratory skills and ability to influence others; a deep-seated sense of integrity; and dedication to family and cultural responsibilities. "
Such a wonderful achievement – big congratulations and best of luck to James.